Mostuwant.com is a leading supplier of Chinese Dental Lab Supplies,Dental Products, as a new, fast growing dental supply company, we provide quality dental products at some of the most cost effective prices available on the market today. The mission is simple, to deliver Quality, Value and Service to serve the needs of both private and clinic practices.
From orthodontics to oral surgery, your patients all have one thing in common:they demand the best professional dental care. Mostuwant.com helps you set the standard in dental care with confidence through our:
100% satisfaction guarantee on all supplies
Guaranteed on-time delivery
Easy, error-free online ordering
Free shipping to USA,CANADA,West Europe, Australia, East-South Asia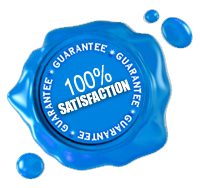 Save time. Save money.

Save time.
Your time is valuable—using it wisely directly affects the profitability of your practice.
With input from your peers, we've designed our hassle-free online catalog to minimize clicks and create easy transactions that save your time. Plus, with our on-time shipping guarantee, you'll never wonder when you're order is coming—you'll have a guarantee from us in writing!
Save money.
Our professional procurement team negotiates directly with dental suppliers which combined with our online sales model provides substantial savings. These are passed directly onto our customers.
Most U Want has trimmed the fat from the traditional supplier.
No agents or sales representatives
No errors from order re-entry
We sell direct to you.
We stand behind our business model with a lowest price guarantee.
Better Prices. Better Value.


How do we do it?
Most U Want is the next evolution in online dental supply, with a leaner, modern structure that passes value along to you, our customer.
Less clutter. Less hassle. Better efficiency.

Less clutter.
Less paper means less overhead. We know you don't need the bulk and inconvenience of easily outdated paper catalogs and item numbers—so our entire dental products inventory is visible online. If it's at our store, it's available, and you can order with confidence. (And get rid of that drawer full of outdated catalogs!)
Less hassle.
At Most U Want, quality is our only representative. Most U Want doesn't have a sales team—you'll never be hassled by a "local rep." We sell direct to you—another reason we can offer a better price.
Better efficiency.
Our simple online catalog is the easiest in the dental industry. You can get what you need at the best price—guaranteed. No data errors. 100% of our orders can be entered online by you, our customers—so there are no mistakes from order takers that get between what you need and when you get it.
To all of you, from all of us at Most U Want Dental Lab Supplies Store --
Hong Kong Most U Want International Ltd.
(1)800-939-5913 24/7
[email protected]
1210 Zhong Xing Road Build 32, 4F, 215021,SZ,SH,China
Thank you and Happy eCommerce!